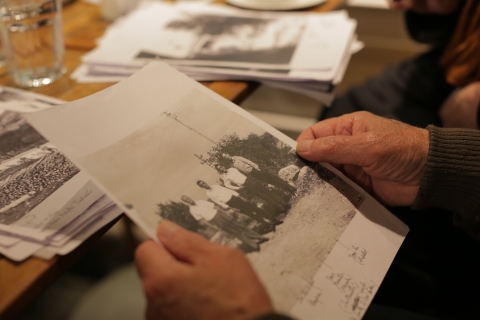 Earlier this month we returned from a first trip to the Istrian Peninsula, where we met some of the speakers of Istro-Romanian language, including a few of the past participants in the research conducted there in the 1960s by the Oxford-based linguist Tony Hurren.
If you would like to learn more about the Istro-Romanian language and about our work underway, join us for a public presentation on Wednesday, 22 May, at the Weston Library, where Prof. Martin Maiden will discuss "The life and times of a dying language: the story of Istro-Romanian and its speakers".
Wednesday, 22 May, 13.00-13.45
Weston Library, Lecture Theatre
Broad Street, Oxford OX1 3BG
Book your free tickets here.