Statutory Professor of the Romance Languages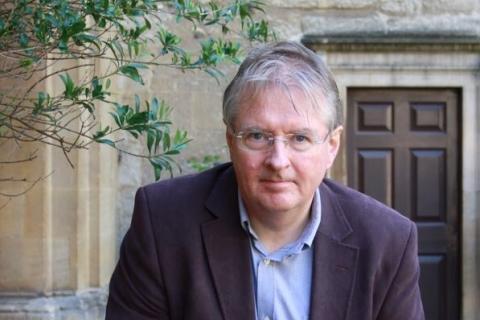 Martin Maiden is a Romance linguist with particular research interests in Romanian and Italian linguistics and dialectology, historical linguistics, and morphology. He is Professor of the Romance Languages at Oxford, and Director of the Oxford Research Centre for Romance Linguistics (since 2007). He is a Fellow of the British Academy and a Member of Academia Europaea.
Among major recent publications are The Cambridge History of the Romance Languages (jointly edited 2011 and 2013), The Oxford Guide to the Romance Languages (jointly edited 2016). He is the author of about 100 other academic studies, including three books. Among recent works especially relevant to Romanian linguistics are:
2014
'Two suppletive adjectives in Megleno-Romanian'. Revue romane 49:32-51.
'The plural type cărnuri and the morphological structure of the Romanian feminine noun in diachrony'. In Pană Dindelegan, Gabriela, Zafiu, Rodica, Dragomirescu, Adina, Nicula, Irina, Nicolae, Alexandru and Esher, Louise (eds), Diachronic Variation in Romanian. Cambridge: Cambridge Scholars, 33-54.
2015
'Le roumain : présentation grammaticale.' Lalies 35:9-88.
2016
'The Romanian alternating gender in diachrony and synchrony'. Folia Linguistica Historica. DOI 10.1515/flih-2016-0004
'Ambiguity in Romanian word-structure. The structure of plurals in …uri'. Revue roumaine de linguistique 61:3-12.
2017
'Cu privire la geneza vocalelor tematice în sistemul verbal dacoromanic'. In Dragomirescu, A., Nicolae, A., Stan, C. & Zafiu, R. (eds), Sintaxa ca mod de a fi. Omagiu Gabrielei Pană Dindelegan, la aniversare. Bucharest: Editura Universității din București, 247-54.
He is currently writing (in collaboration with colleagues in Romania) The Oxford History of Romanian Morphology.